Introducing

the New Attyflin Estate Infusion Range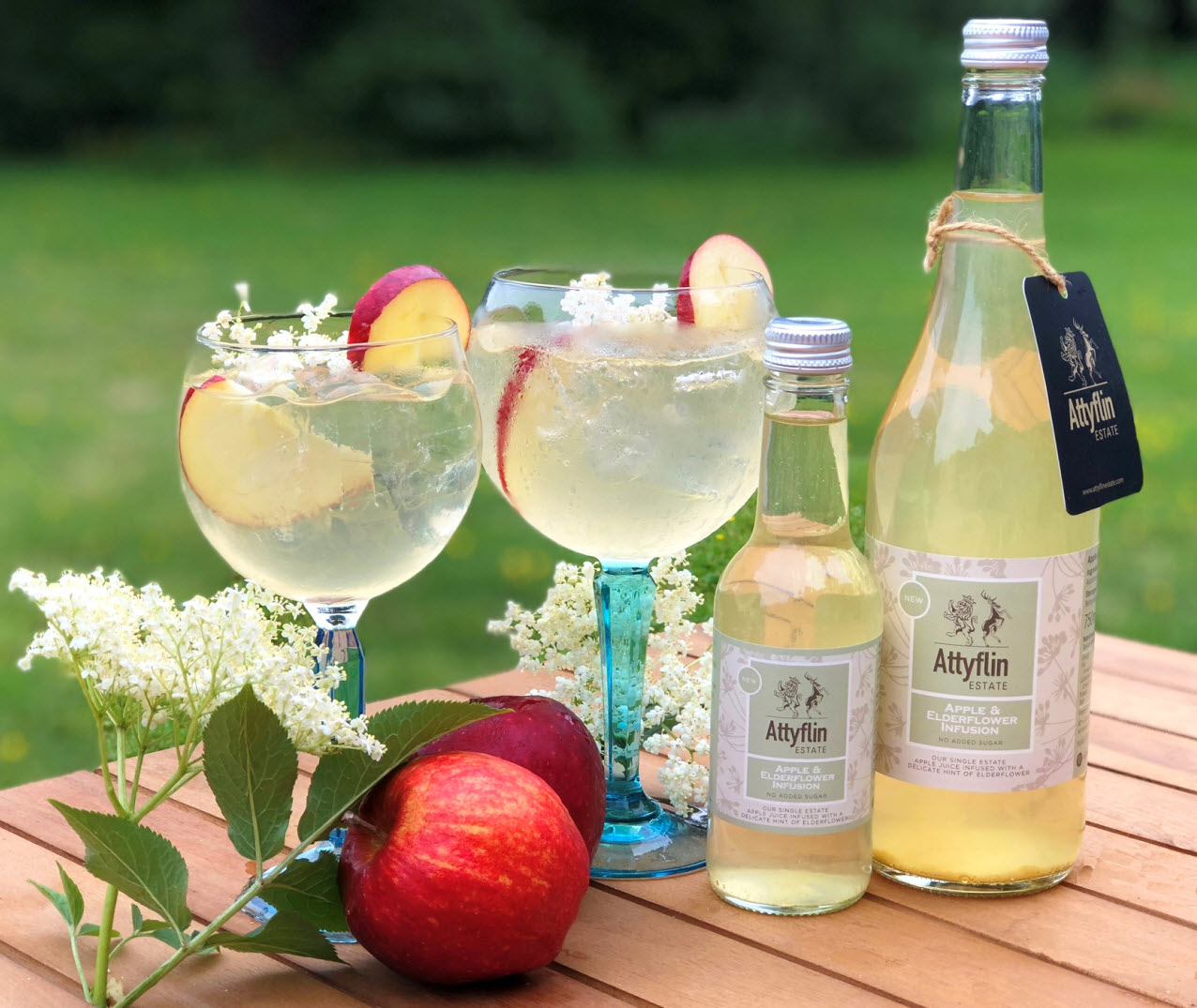 Due to a growing demand for authentic and Natural Fruit Beverages, we have added Hibiscus and Elderflower infusions to our growing range of Attyflin Estate fruit-based drinks.
Apple & Elderflower Infusion
Created using apples from our own orchards, we grow, pick and press the best to create a delicious apple juice. Elderflower is then infused to impart its floral and fragrant flavour to the balanced sweetness of apple juice.
Elderflowers are known to contain vitamins A, B-Complex and C. It has also been used in traditional medicine in many different cultures due to its antiseptic and anti-inflammatory properties. We also know that it tastes great!
Apple & Hibiscus Infusion
Hibiscus flower has been used as a tea and beverage for many centuries, also known as Roselle. It imparts a floral berry-like flavour to our estate pressed apple juice. It also adds an elegant Rosé colour to make it stand out from the crowd.
Hibiscus flowers are also known to contain antioxidants and polyphenols which is another great reason to try this unique Attyflin Estate Beverage.