Attyflin

Estate secures two Great Taste Awards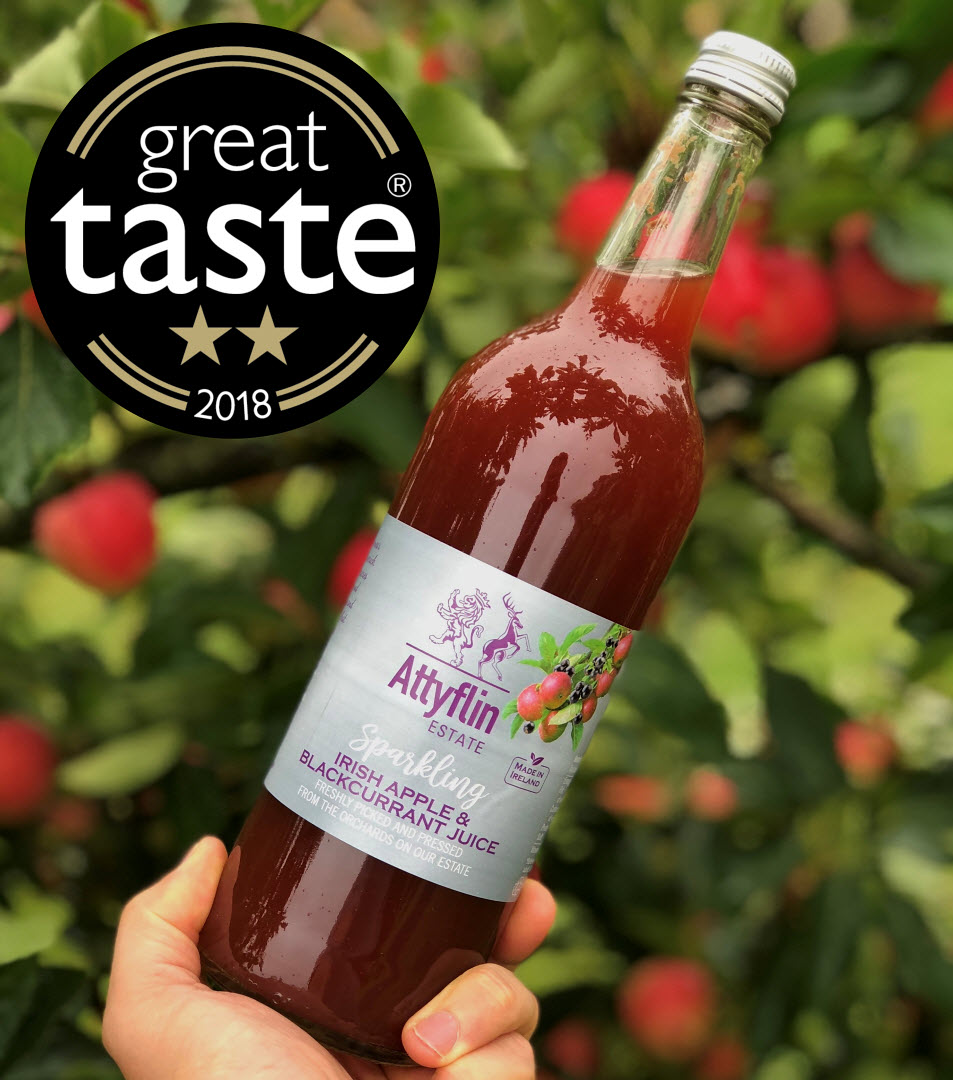 Attyflin Estate is proud to announce two awards in our first ever entry to the esteemed Great Taste Awards 2018!
Great Taste are the world's most coveted food awards, celebrating the very best in food and drink.
This year, the Great Taste judges awarded us two Gold Stars for our Sparkling Apple & Blackcurrant Juice, as well as one Gold Star for our Single Variety Rosette Apple Juice.
Our Sparkling Apple & Blackcurrant juice was described as; 'A super fruit juice with a naughty little fizz- An Intriguing combination. The apple and blackcurrants balance beautifully – not too sweet. Extremely natural tasting and refreshing, could happily drink this chilled on a hot summers day!'
Judges commented that our Single Variety Rosette Apple Juice was: 'A gorgeous peachy colour with good apple aroma. This is refreshing and delicious, a properly pressed fresh apple which tastes of the whole fruit, with floral undertones and a well-rounded lasting finish which speaks of an individual apple variety.'
If you would like to stock these award-winning beverages, let us know and we will get in touch!